Milestones and News about Us
MECI Group Signs Deals in Iran for more than 750 MW

This article was published 21 September 2016 following meetings in Iran in which several power generation licences, including the main 270 MW wind power site, were signed. There are minor edits to re-align some of the statements of the original article.
Meci Group has signed agreements for more than 850 MW in power projects in Iran, the majority of which is wind power.
Switzerland's MECI Group International signed an agreement in Iran to build a wind farm plus other power generation sites, totaling more than 750 million euro. The wind project, located in the mountainous region in northern Iran, will have 270 megawatts installed capacity, according to a statement from the Swiss holding company. Turbine testing is already happening onsite, according to MECI Chairman Jeremiah Josey.
"Iran is at a very interesting point in history," Mr Josey said in a phone interview. "There is so much growth to be had. They can get through at least 20 years of technological catch-up in five years."
Tehran has been flooded with at least 150 trade delegations after most economic sanctions were lifted in January. Officials have been courting international renewable-energy investments in the market of 78 million people. Generating more green power at home would allow the country to export more of its fossil fuels abroad, Energy Minister Hamid Chitchian said in a July interview.
MECI signed a 5-year power purchase agreement with a fixed feed-in tariff. Mr Josey said he expects the contract will be extended "once we prove ourselves."
MECI, which also agreed to build more than 100 MW combined heat and power plants that will burn natural gas, will finance the project with a bond issue and equity partners, according to Mr Josey. The expected debt-to-equity split is 80/20, he said.
Mr Josey anticipates signing agreements for another 500 megawatts of renewable-energy plants once the wind farm progresses.
MECI has a target to install 1 GW of clean power in Iran, which will be a mix of solar and wind.
"By the middle of next year, if we don't have it up and running, we should at least have signed 1 GW," he said.
---
After Oil: Money, Food and Polymers – New Business Activities for the Middle East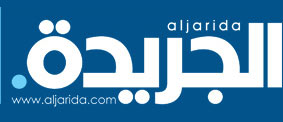 This article was written for the Kuwait Al Jarida newspaper and it was published on Saturday 7 February 2015.
This article took a full page of the newspaper where it developed an argument for Kuwait and other oil rich countries after demand for crude oil declines.
I wrote this article for the Al Jarida newspaper and it was published on Saturday 7 February 2015.
This article took a full page as I was developing an argument for Kuwait and other oil rich countries after demand for crude oil declines. It is published here:
Al Jarida Article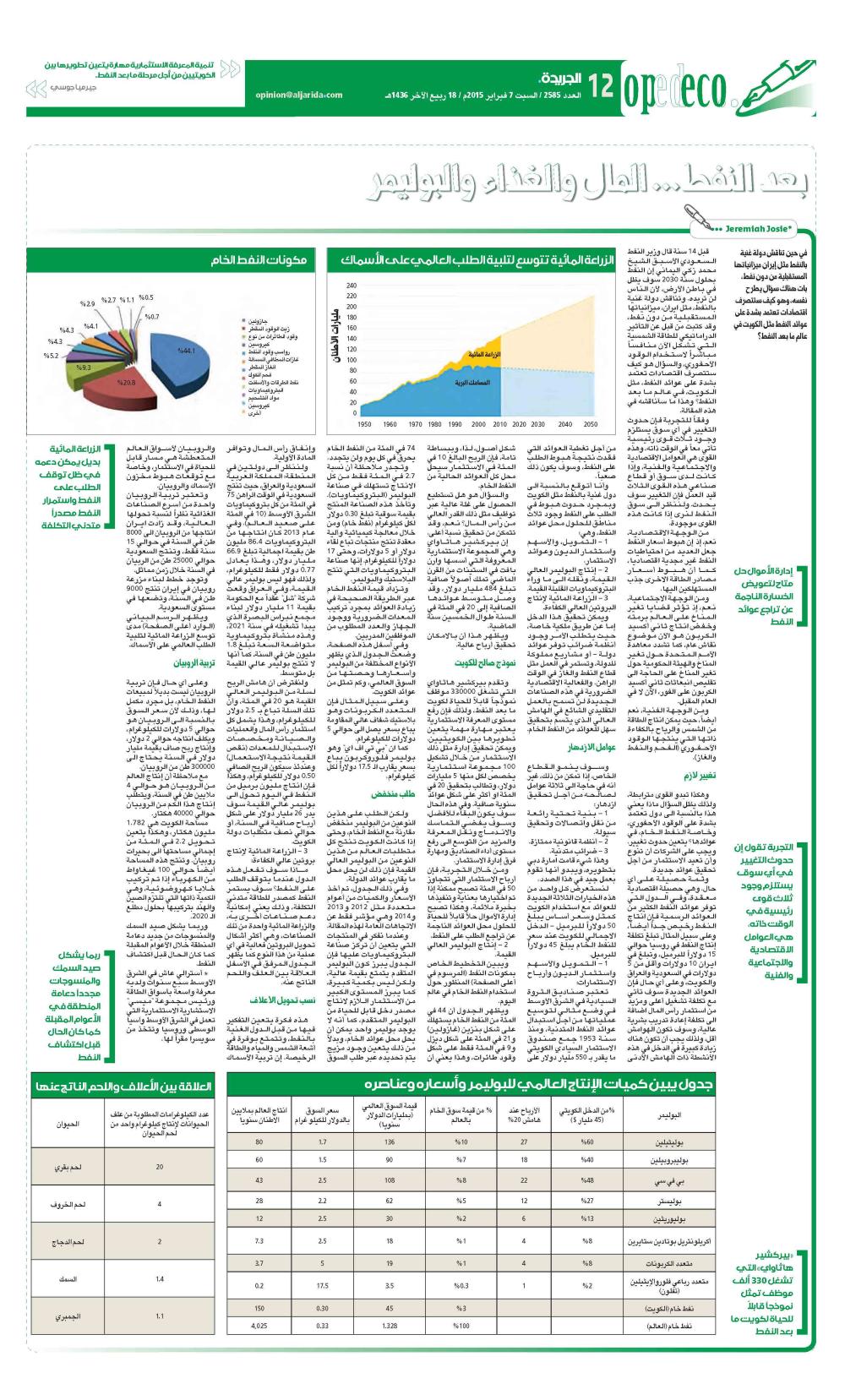 After Oil: Money, Food and Polymers - New Business Activities for the Middle East
Fourteen years ago the former Minister of Oil for Saudi Arabia, Sheikh Ahmed Zaki Yamani said that by 2030 oil would remain in the ground because people would not want it. One oil rich country, Iran, is discussing their future budgets without oil. I have written previously about how dramatic falls in energy creation from solar radiation is now a direct competitor to burning fossil fuel. So what can economies that are heavily reliant on oil revenues such as Kuwait do in a post oil world? This is what I will discuss in today's article.
Based on experience, for a change to take place in any market there must be three major forces that come together at the same time. These three forces are: Economic, Social and Technical. If a market or industry sector has these forces in play, then it will change. Let us look at the oil market and see if these forces are present.
Economically? Yes. Falling prices have made many oil reserves uneconomic. Falling prices of other energy sources drives consumers towards them.
Socially? Yes. Climate change issues are affecting the entire world and reducing carbon dioxide production is now a topic of common discussion. The United Nations Framework Convention on Climate Change (UNFCCC) and the Intergovernmental Panel on Climate Change (IPCC) are both very vocal in the need to curb carbon dioxide emissions immediately. Not next year, but now. Today. Yesterday if they could do it.
Technically? Also yes. Energy can be produced as efficiently from the sun and the wind as it can from fossil fuels (coal, oil and gas).
So it seems the forces are aligned. Hence the market will move. Then the question remains, what does this mean for countries that are heavily reliant upon fossil fuels, especially crude oil, for their state revenues? Something needs to change. Business will have to divest and reinvest in order to create new revenue streams.
There is a catch however, a complex economic catch. In countries where oil revenues provide a lot of state revenues, oil production is also very cheap. For example in Russia, oil production cost is around $15 per barrel. It's about $10 per barrel in Iran and less than $5 per barrel in Saudi Arabia, Iraq and Kuwait. New revenue streams however will come with higher operating costs, high retooling costs (more capital investment) and high human capital retraining costs. Margins will be less. Hence there must be significant increases in revenue by these lower margin activities to cover the revenues lost by a fall in oil demand. It will be difficult.
So with that groundwork laid, I boldly predict that for oil rich states such as Kuwait that once oil demand declines there are three areas that can replace oil revenues. These are:
1. Finance, equity and debt investments, investment yields 2. High value polymer production, taking it beyond low value petrochemicals 3. Aquaculture for high efficiency protein production
These income streams can either occur through private ownership, in which case taxation regimes would be required to provide state revenues. Or the ventures would be state owned and continue to operate much like the oil and gas sector operates now. The later would be a tall order. The economic efficiencies necessary in these new industries will not allow traditional work ethics common with the high margin, easy to produce revenues from crude oil. Therefore state governments will get smaller. The private sector will grow, if it can. Private sector needs three factors in it's favour to thrive: 1) great infrastructure – transport, communications, access to liquidity; 2) excellent legal systems; 3) low taxes. This is something Dubai has been developing and they appear to be doing well.
Let's go through each one of these three new revenue options in turn, using Kuwait as an example and the benchmark of $50b – Kuwait's gross income with crude oil price at $45 per barrel.
1) Finance, Equity and Debt Investments, Investment Yields
Sovereign wealth funds of the Middle East are in an ideal position to expand their operations to replace falling oil revenues. Since 1953, the Kuwait sovereign investment fund has accumulated an estimated $550b in assets. Therefore, quite simply, a 10% yield on investment would replace all present revenues from crude oil.
But can you get such a high yield on so much capital? You can. You can even get more.
Berkshire Hathaway, the very well known investment group established by Warren Buffet in the 1960's, holds net assets of $484b. Their net revenues have averaged 20% per year for the past 50 years.
This demonstrates that high yields are achievable.
Employing 330,000 people, Berkshire Hathaway presents a viable model for Kuwait moving forward after oil. Raising the level of investment knowledge therefore is an important skill to develop amongst Kuwaitis. The management of such investment could be achieved by creating 100 investment groups each allocated $5b. Each group would be set the target to achieve 20% or more net annual revenues. It would be survival of the fittest. Consolidation, knowledge transfer and then further expansion would increase the performance of the funds and the skills of the investment management teams.
From first hand experience, investment yields greater than 50% are possible when carefully selected and expertly executed.
So the management of money is a viable solution to entirely replace revenues from falling oil demand.
2) High Value Polymer Production, Taking It Beyond Low Value Petrochemicals
Here is a perspective of the use of crude oil in today's world:
The chart shows that 44% of crude oil is consumed as gasoline, 21% as diesel, and 9% as jet fuel. That means that 74% of crude oil is burnt every day, never to return, non-renewable.
Notice that only 2.7% of all production is consumed in the polymer industry – petrochemicals. This is an industry that takes a product with a market value of $0.30 per kg (crude oil), and then, with complex chemical and mechanical processes, produces products that sell for $1, 5, even $17 per kg. This industry is is the petrochemical industry, producing plastics and polymers.
Value adding to crude oil is a straightforward way to increase revenues once you have installed the necessary equipment and have the required numbers of trained personnel.
I have put together the table below to show different polymers with their prices, their world market share and how much of Kuwait's revenue this would represent.
For example polycarbonate, a transparent, highly impact resistance plastic common in the automotive industry, sells for about $5 per kg.
PTFE, a high tech fluorocarbon polymer sells for about $17.5 per kg.
But the demand for both of these polymers is low compared to crude oil volumes. Even if Kuwait was producing all of the worlds requirements for these two high value polymers, it would not provide any where near the replacement revenue for the State.
Polymer

World Production (million tonnes per year)

Bulk Market Price

($ per kg)

World Market Value

($ billion per year)

% of World Crude Market Value

Profit at 20% Margin

% of Kuwait Income ($45b)

Polyethylene

80

1.7

136

10%

27

60%

Polypropylene

60

1.5

90

7%

18

40%

PVC

43

2.5

108

8%

22

48%

Polyester (PET)

28

2.2

62

5%

12

27%

Polyurethanes

12

2.5

30

2%

6

13%

Acrylonitrile-Butadiene-Styrene (ABS)

7.3

2.5

18

1%

4

8%

Polycarbonate

3.7

5

19

1%

4

8%

PTFE (Teflon)

0.2

17.5

3.5

0.3%

1

2%

Crude Oil (Kuwait)

150

0.30

45

3%

Crude Oil (World)

4,025

0.33

1,328

100%
Prices and quantities are from various years eg 2012, 2013, and 2014 and are indicative only for the purposes of general trends and forecasting for this article. Further details analysis would be necessary to undertake investment level decisions.
When considering what products the petrochemical industry should focus on, the table highlights that advanced polymers are high value but are not high volume. It also highlights the large scale of investment needed to produce a viable revenue source from advanced polymers. Also there is no one single polymer that would replace crude revenues. Instead a mix would be required, determined by market demand, capital expenditure, and feedstock availability.
Let's consider two countries in the region, Saudi Arabia and Iraq. Saudi Arabia presently produces 75% of all Petrochemicals in the Middle East (and 10% worldwide). In 2013 Saudi petrochemical production was 86.4 million tonnes and the total value was $66.9b. Note that this equates to only $0.77 per kg, so it's not in high value polymers, but in mid value intermediate polymer feedstock. In Iraq, Shell has just signed a $11b deal with the Iraqi government to build the Basra Nibras complex (operating by 2021). This is a petrochemical facility with a modest 1.8 million tonne per year capacity. Also, it is not making high value polymers, only intermediary polymer feedstock. Further capital investment is required to do higher value adding.
For an exercise, let's assumed that the profit margin for a basket of high value polymers is 20% and that that basket sells for $2.5 per kg. This includes all capital investment, operations, maintenance and replacement allowance for the equipment (depreciation). Therefore the net profit will be $0.50 per kg. Thus, with 1,000,000 barrels per day of oil (123 million tonnes per year) converted into a high value polymer would yield $26b in net profits per year, or about half of Kuwait state requirements.
So this is possible, though with considerable capital investment and the time to establish it.
3) Aquaculture for High Efficiency Protein Production
What else can these countries do when oil is no longer wanted for burning? Well, it will still remain a low cost source of energy, and that means that other industries can be supported with it. One such industry is aquaculture, the most efficient form of protein conversion of any animal husbandry practice, as the table below highlights:
Feed Conversion Ratios
| | |
| --- | --- |
| Animal | Kilograms of Animal Feed to Produce 1 Kg of Animal Meat |
| Beef | 20 |
| Sheep | 4 |
| Chicken | 2 |
| Fish | 1.4 |
| Shrimp | 1.1 |
This is food for thought for oil rich nations with abundance of sunshine, water, and hence cheap energy. Growing fish and shrimp for hungry expanding world markets is a possible viable investment path, especially as the forecasts of collapsing wild fish and shrimp stocks come more frequently into the news.
One of the fastest growing food industries due to it's high feed conversion ratio is shrimp farming. Iran has increased shrimp production to 8,000 tonnes per year in only about 15 years, and Saudi Arabia is producing about 25,000 tonnes of shrimp per year over a similar time frame.
There are plans for a 9,000 tonne per annum shrimp farm in Iran which will double production from that country and put it on level with Saudi Arabia.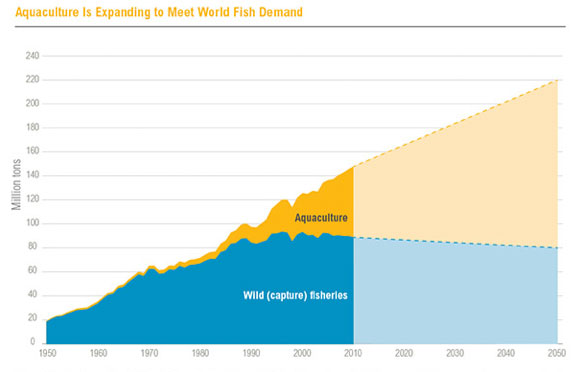 However, growing shrimp is not a replacement for crude oil sales. It's a supplement.
Here's why.
The market price for shrimp is around $5 per kg and they cost about $2 per kg to produce. Hence the net margin is $3 per kg.
To produce $1b net profit per year requires 300,000 tonnes of shrimp.
Note that world shrimp production is about 4 million tonnes per year.
About 40,000 Ha is required to produce this much shrimp (if growing white tail vannamei).
The Kuwait land area is 1.782m Ha, so 2.2% of Kuwait's total area would have to be converted to shrimp ponds.
Incidentally this much land would also produce about 100 GW of electricity if photovoltaic cells where installed. This is the same amount that both China and India are committing to install by the early 2020's.
So the volume of resources required is large whilst the net return is comparatively low, despite the fact that it is healthy and expanding.
So, there you have it. A stool with three legs provides the greatest stability:
1. Finance 2. Polymers 3. Food
Perhaps fishing and textiles will again be the mainstay for the region in years to come as it was before oil.
Author Deck Mr. Jeremiah Josey is an Australian who has been living in the Middle East for 7 years. Knowledgeable in the energy markets, he is the Chairman and Director of Oil & Gas of Swiss based Meci Group, a business and investment consultancy operating across the Middle East, Central Asia and Russia.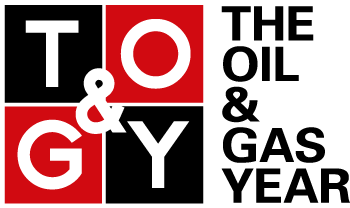 ---
By Jeremiah Emanuel Josey
Chairman
MECI GROUP
---
Article written for the 2014 edition of The Oil and Gas Year
DECK: Meci Group provides mergers and acquisition, transaction advising and consulting services. As Kuwait's oil and gas industry begins major upstream and downstream projects and is looking to attract more international players and investors, senior consultant Jeremiah Emanuel Josey argues that understanding Kuwait Petroleum Corporation (KPC) and its subsidiaries' structure is key to project execution in the country.
Petroleum products account for almost 93 percent of Kuwait exports and most government revenues. The original Kuwaiti trades of shipbuilding and pearling are now only hobbies, and long-distance commerce, once the business heart of Kuwait, has been replaced by long-distance investing. The Kuwait Investment Authority (KIA) for instance, one of the world's largest sovereign wealth funds, has taken a portion of oil revenues since 1953 and positioned itself as one of the GCC leading investors overseas. Global watchdog Transparency International ranks Kuwait 69 out of 177 countries in its corruption perceptions index. The country is fluid in its politics. The national assembly has been reformed five times in the past eight years, and government decisions are often formally questioned. Despite these apparent obstacles, rewards can be reaped.$75 billion is to be spent in the upstream oil industry over the next five years, and much more is to be spent on infrastructure.
Upcoming projects include Silk City, a business and residential centre for more than 700,000 people, and the Sheikh Jaber Bridge now under construction, both included in the country's $130 billion development plan adopted in 2010. Investment opportunities abound in this small coastal territory and with the right attitude and approach, navigating the waters correctly will yield results, especially in the oil and gas industry.
Doing business in Kuwait's oil industry requires a multi-pronged, multi-faceted approach. There are four informal levels of influence in the "K" Oil industry companies and particularly with the Kuwait Oil Company, which is responsible for oil production, and the Kuwait National Petroleum Company, which is responsible for oil refining. These levels are upper management, upper-middle management, lower-middle management, and lower management. When providing a service to the K companies (or any ministry in Kuwait), managing all four levels is equally important for a successful, profitable venture. Their relative importance changes over the duration of a project and the way each level is formed.
Staff rotations typically occur every two years in the K companies. The lower level consists mainly of eastern (Indian) expatriates. A good number of them have 20 or more years experience at their respective K company, in the same or very similar positions to the day they started. They have an excellent working knowledge of their position, their company and in particular their Kuwaiti managers. Their friends and relatives also often find positions within the same or related companies, or in the EPC companies of the country. As a result, tightly knit, well-connected and very knowledgeable groups throughout the oil industry companies can exercise significant influence across all levels of the business.
The two middle levels of K company management are made up of Kuwaiti nationals. They rotate normally within the same company and the result is twofold: a heavy reliance upon the lowest stationary level for operational information and a high level of competition for upcoming promotions. Decisions that may adversely affect a promotion may be deferred or passed to other departments. Therefore output-based performance is generally not the focus of activities, and often resolutions can be delayed for some time. For profitable business, managing projects proactively and maintaining the support of these management levels through regular positive communications is necessary.
The top-level rotation for senior management is not as regular. Rotation means more senior positions across other K companies, retirement or entering the private sector. Engagement of this level is important to ensure full support across all other levels within each company.
All four levels must be engaged at carefully staged times during a project, each requires a different success strategy. For instance the fourth level is best approached with personnel from the same geographical region. For the two middle levels, one must focus on positive performance and communication. The approach to the top level is similar to the middle levels only with less frequency.
Work with the K companies is normally awarded through a competitive tendering process, but there are other ways to do business in Kuwait such as the country's legislated Offset Programme, which is necessary for projects more than KWD10 million ($35.3 million) and administered by the National Offset Company, and "Unsolicited Projects" of the legislated Public-Private Partnership Programme, where private investors can bring their own projects. Both schemes are new in Kuwait, and if properly approached they can offer significant opportunities in Kuwait leading to further profitable ventures. For example, Toyota Tsusho Corporation of Japan is following the Public-Private Partnership route for a 280-MW integrated solar combined cycle power station in the southwest of Kuwait.
---
Social Engineering: Self-Organising, Collaborating Groups, or Sociocracy for short
By Jeremiah Josey
How do you improve human group dynamics, and allow people be more productive, business to be more profitable, groups to be more self reliant, whilst at the same time have it be more satisfying, more rewarding and straight out more enjoyable for the individuals involved?
The solution: Develop a self organising, collaborative workplace (also known as  "Sociocracy").
Many big companies have worked out how to do it: parts of GE, most of BMW, all of Semco (a Brazilian manufacturing company). Many more practicing it can be found here at Worldblu.  While Worldblu calls it "democratic workplace", it's really more likely to be collaborative one, since when you have a flexible organisation, it is more likely that 100% consent is necessary to achieve anything, and not merely majority rules - what a democracy is. The key word here is consent.
How to achieve great success, with great results, rewards and satisfaction in a manner which is harmonious to the group, to other participants, and to the world in general? It is not through competition. It is through collaboration.
Much of the presently accepted models in many organisations are competition based, and competition is a poor use of human potential.  Autocratic leadership methods necessary lead to almost total staff disconnection. Poor performance, and whip-like management mentality becomes the norm. Such a culture is easy to start, and success may be evident and easy to measure, but it soon grows into a dismal forgotten failure as any long term success measures are applied - staff turnover rates soar, production efficiency, product quality, and eventual profits plummet. It's simply a dismal failure at humanity, at being human even. Even for those directly measured to have "succeeded" they experience high stress, poor health and eventual a short, and ultimately an unsatisfying life.
One of the most successful examples of collaboration has been documented by Ricardo Semler with his company Semco.  His two books "Maverick" and "7 Day Weekend" explain everything in succinct terms.  How a small family run company grew to an international corporation with its principal, Ricardo ceasing his involvement a long time ago.
"Semco has no official structure. It has no organizational chart. There's no business plan or company strategy, no two-year or five-year plan, no goal or mission statement, no long-term budget. The company often does not have a fixed CEO. There are no vice presidents or chief officers for information technology or operations. There are no standards or practices. There's no human resources department. There are no career plans, no job descriptions or employee contracts. No one approves reports or expense accounts. Supervision or monitoring of workers is rare indeed... Most important, success is not measured only in profit and growth." - Ricardo Semler
Here's another great summary of Semler's work here at Christian Sarkars blog
Personally I have applied Semler's processes (actually they evolved naturally from Semco employees) to great success in my own endeavors.  For example I've taken totally disconnected and non-performing employees, and turned them into stars, "fought" over within the office for new assignments. One of the very useful Semler tools I used was upward feedback.
However amongst all of this, I've been searching for a methodical system to describe Semler's approach, and for a long time I called it "democratic" as he and many others have done. But I've never liked that, that word "democracy". It is essentially a competitive system. Here's why:
Demo-ns!
Dubbed "the worst form of government" by Winston Churchill, democratic environments automatically and immediately lead to the oppression of the minority. And oppression of any kind is never a good thing.
"Many forms of Government have been tried, and will be tried in this world of sin and woe. No one pretends that democracy is perfect or all-wise. Indeed, it has been said that democracy is the worst form of government except all those other forms that have been tried from time to time." Sir Winston Churchill, Hansard, November 11, 1947
Democracy, by it's very design, is an oppression regime: the oppression of a few by the many. "This is fair. It's only natural", I hear you say, but do you really think so? Is any oppression fair? Of anyone?  It is quite plain to see that any minority oppression in a social group no matter how large or small, has an ultimately negative consequence. Suppressed negative thoughts, feelings, and emotions harboured by the minority can only grow and manifest in other forms. The costs - both social and financial, short term and long term - to control, pacify, down-right-openly-oppress increases for the majority. Then something curious happens: the majority find themselves the minority, the minority becomes the majority and the cycle is repeated. Back and forth, back and forth. Those once-were-majority of course hang onto their once-granted-power with great enthusiasm and vigor, as long as they are able. The majority learnt what to do while in power. They learnt the rules of the game. The still-ongoing Occupy Wall Street  or "99% protests" (yes, still ongoing since 17 September 2011) are a good example of a majority now being controlled by a minority that has a much better understanding of the rules. Still resilience and perseverance can be a good thing.
"Consent" a better thing.
An another example is a recent US election with Obama and McCain running against each other: it was 53%/46%. Is that a "democracy" when almost half of the people have to yield their desires for the other half? This is more like a society close to reorganisation as the majority may soon become the minority.  Such a shifting of power will occur either violently (like has been seen in many Arabic countries recently) or passively, as with not-even-newsworthy Iceland recently.  In Iceland the people rejected the debt burden of the banks their brethren in government attempted to impose upon them. They arrested a number of bankers and changed their laws so it cannot happen again!
Good posts about Iceland:
Iceland Bankers Arrested More on Iceland And more on Iceland...
So, what is it? What is the magic that means a group of people will be inspired to performance, all by themselves, with little external influence, other than maybe "Go!"
This video clearly shows it is not the money.  In fact the study shows that for complex, creative projects, monetary incentives actually STOPS performance! It's not carrot and stick that works best where creative thinking is required.
Much has been done on the subject and reading Semler's "Maverick" and "7 Day Weekend" you'll understand that it is an evolutionary process, and it occurs by consent of the individuals of the group.
This is the important word: consent.
Work that recent came to me by the Dutch thinker Gerard Endenburg offers very substantial physical elements to this evolutionary process. A good short summary of this thinking is in "Sociocracy: The Creative Forces of Self-Organization", by Gerard Endenburg and John A Buck. You can find this on the web in pdf.
These two resources: Semler's dual mini-tomes and Edenburg's principles combined results in a very harmonious outcome: the flexibility of the benefits, and the basic parameters on how to get there.
Endenburg defines four basic concepts for a self-organising group:
Four Principles of Sociocracy
1. Consent: The principle of consent governs decision-making. Consent means no argued and paramount objection. In other words, a policy decision can only be made if nobody has a reasoned and paramount objection to it. Day-to-day decisions don't require consent, but there must be consent about the use of other forms of decision-making, for example, for day-to-day operations.
2. Election of Persons: Election of persons for functions and/or tasks takes place in accordance with the principle of consent and after open argumentation.
3. Circle: The organisation maintains a structure for decision making, consisting of semi-autonomous circles (i.e. groups of individuals). Each circle has it's own aim and organises the three functions of leading, doing, and measuring/feedback. A circle makes its own policy decisions by consent, maintains it's own memory system, and develops itself through integral research, teaching and learning. A circle makes consent decisions only in special circle meetings (also called round table meetings).
4. Double-linking: A circle is connection to the next higher circle in the organisation with a double link. This means that at least two persons, one being the functional leader of the circle and at least one delegate from the circle, are full members of the next higher circle.
With these four principles in place, more specific actions can occur. Here's an example of a Sociocratic Circle Meeting:
Sociocratic Circle Meeting
1. Opening round: a time to tune into the members. Like an orchestra just before a concert. 2. Administrative concerns: such as announcements, time available for the meeting, consent to minutes of last meeting, date of next meeting, acceptance of the agenda. 3. Content: Agenda item, second agenda item, etc 4. Closing Round: a time to measure the meeting process. E.g. use of time, did the facilitator maintain equivalence, how could the decision-making have been more efficient, did everyone arrive prepared. Also this is a time to mention agenda items that should be on the agenda for the next meeting.
During the Circle Meeting there will be times to appoint a leader or a task or role or job to an individual. Here's how it's done:
Template for Sociocratic Elections
1. Task: establish the job description and the period of time the person will perform the job. 2. Ballots: Fill our ballots and hand to the election leader 3. "Public Gossip": each person says why they made their nomination 4. Changes: Election leader asks each person if they want to change their votes based on the arguments they heard. 5. Discussion: Election leader usually proposes a name after step 4. However they may ask for discussion if the arguments are very unclear - i.e. informal consent has not been reached. 6. Consent round: Election leader asks each person if he of she consents to the proposed person, asking the person proposed last. If there is an objection, the election leader takes everyone back to step five before trying another consent round.
For making decisions by consent, a sociocratic organisation will operate in the following manner:
Template for making policy decisions by consent
1. Consent to the issue(s) to be decided. "What's the concern, problem or challenge?" 2. Generate a proposal. "What's our opinion?" Often a person or persons may be asked to prepare a proposal and bring it to the next meeting. 3. Consent to the proposal. "What is our decision?" a. Present proposal - questions and discussion is for clarification only b. Quick reactions round - quick feedback about the proposal (intended to illicit the "feeling response", and not the "thinking response") c. Amendments - proposer amends proposal, if needed, based on the questions, discussions and quick reactions d. Consent round - collect and record any objections on a flip chart. No discussion at this time e. Discussion - improve proposal to deal with the objections if any f. Consent round - Each person indicates their consent to the proposal, with the proposer speaking last. If there are remaining objections, they are recorded (no discussion), everyone goes back to e. Discussion, before trying another consent round.
Implementing a self-organising group requires consent from the people who exert power over the group. Simply stated this means that senior management and/or organisation owners must support Sociocracy. Full stop. No "ifs" or "buts" or even "veto rights". Otherwise internal fractures will be created when the a circle's "assumed power" confronts the more senior "declared power". If that happens, growth is stymied and a slide back to pseudo-autocratic or totalitarianism will follow.
The great thing about this Sociocratic process as described by Endenburg, is that it's an excellent way to get self-organisation into an existing organisation without changing or upsetting the existing power structure. The magic then begins to happen and once the system is running well, initiatives and improvements emerge organically and naturally. There is no revolution, only evolution.
All companies and groups that utilise such or similar systems experience better performance, better products, innovation, higher moral, lower turnover, lower loss, lower costs.
Semler advocates this because, after all, he invented the 7 day weekend!
It is simply the human way to operate.
What could be better?